Eyeglasses frames with clip-on sunglasses
Eyeglasses frames with clip on sunglasses are the best option to help you say goodbye to glare, sunburns and strain. They are fitted with polarized lenses that are essential for glare and excess light reduction. They reduce straining and fatigue that results from excess sun.
Clip-on sunglasses are designed in such a way that they clip on to the frame. Their design is characterized by a front frame and a pair of tinted lenses.
12 months warranty
Unisex
Premium UV400 Polarized Lenses
High Quality Alloy Frame
High wearing comfort
Durable hinge
Precision craftsmanship and cutting-edge design
Good for larger and smaller heads
Round shaped lenses will suit round face shapes
Carrying case (shipped separately).
If you're not satisfied with any item, simply return it to us for an exchange or refund of its purchase price.
+ Read more about warranty and returns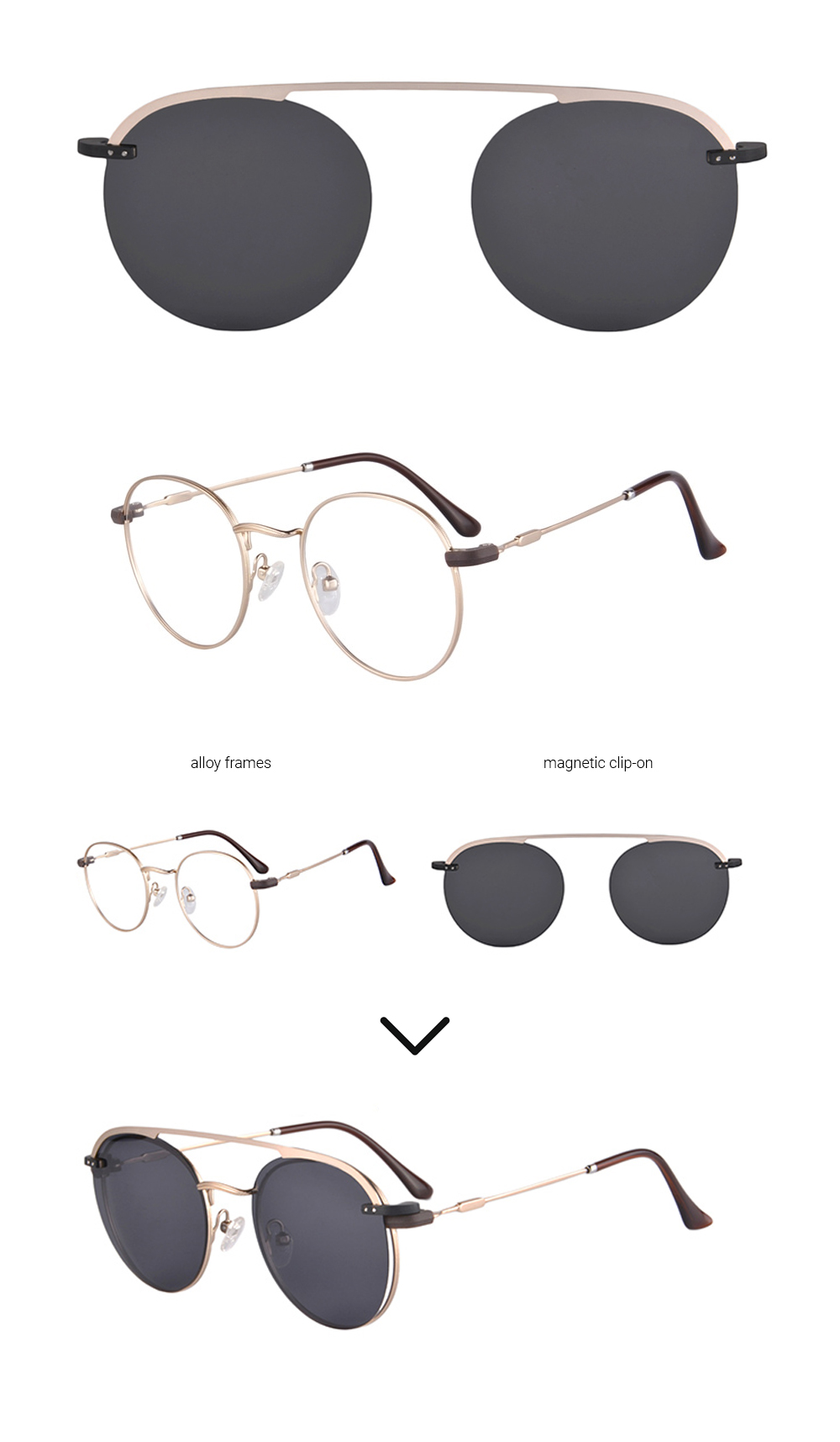 ALLOY FRAME W POLARIZED CLIP-ON SUNGLASSES
Material: ALLOY
Size: EYE 49mm / BRIDGE: 23mm / TEMPLE: 145mm
Type: FULL RIM + MAGNETIC CLIP-ON
Warranty/Refund: 12 MONTHS / 7 DAYS (READ MORE)